An Evening with Tamara Goranson and Timothy Christian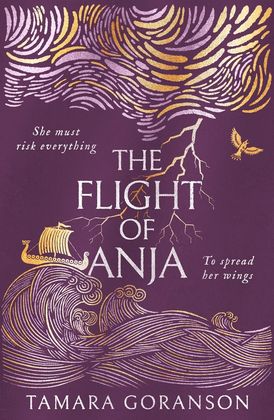 Tamara Goranson is the author of three works of historical fiction that offer revisionist retellings of the first attempts of the Vikings to travel across the Atlantic and settle in North America around 1000 AD. Her debut novel, The Voyage of Freydis (June 2021), was a Canadian bestseller while her second novel, The Flight of Anja, recently released in Canada June, 2022. The final book in the Vinland Viking series, The Oath of Bjorn, will be published by Harper Collins in 2023. As a Clinical Psychologist, Goranson draws on her experience as a therapist to give voice to the trials and tribulations that many Norsewomen would have faced in the Viking Age, weaving in modern-day notions of family violence and posttraumatic stress into her saga retellings. When she is not writing, Goranson enjoys spending time outdoors hiking in the Canadian wilderness with her husband and daughters.
Timothy Christian graduated as a Commonwealth Scholar from King's College, Cambridge. He served as a law professor and Dean at the Faculty of Law at The University of Alberta and a visiting professor in Japan and Taiwan. Christian read A Moveable Feast in the cafes of Aix-en-Provence when he was a young man studying French. Realizing that no one had written deeply about Mary Welsh Hemingway, Christian began researching her story–and discovered a woman vital to Hemingway's art. Hemingway's Widow: The Life and Legacy of Mary Welsh Hemingway, the third non-legal piece Christian has published, was released in Canada in June. It is the culmination of years of research during which Christian read through Welsh Hemingway's correspondence, journals and diaries, traveled extensively to places she had lived and conducted interviews with people who had known her personally. Christian is married to a lawyer, and abstract artist, Kathryn Dykstra, and they live in a Mediterranean microclimate on Vancouver Island's beautiful Saanich Inlet.
7 p.m. Shoal Centre, 10030 Resthaven Drive, Sidney, B.C. Mask Policy in effect.
Tickets $12 are available online and at Tanner's Books. All proceeds from ticket sales will go to support the 2023 Sidney and Peninsula Literary Festival.